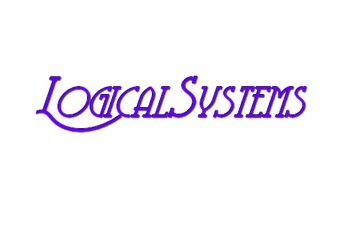 Strada Comunale di Superga, 304
10132 Torino (TO)
---
Contatto: Olga Guastella
Ruolo: Product Manager
Email: o.guastella@lsys.it
Telefono: +39 3391668845
Sito https://www.logicalSystems.it
Anno di Fondazione: 1988
Impiegati: 3
Impiegati R&D: 1
Settori di attività: ICT for Health / e-health, Others
Keywords:
Network environments and protocols, Operating systems components, Storage, Web-based applications, Engineering applications,Industrial control system.
DESCRIZIONE
Logical Systems is a company founded by Turin Polytechnic engineers and computer graduates from the University of Turin. It has been active in professional computer science for more than thirty years and it acquired the know-how needed to deal with all aspects of the computer world.
Logical Systems started working on network environments and protocols and on operating systems components.
After it went on to develop civil engineering applications and Industrial control system for production lines.
Over the past fifteen years, it has been mainly engaged in IT security and web-based applications, both in an industrial environment and, above all, in commercial environments, with e-commerce systems, mainly for AfterMarket, integrated with management systems.
Combined with computer security, Logical Systems has dealt with Privacy with a focus on the forthcoming implementation for the GDPR and has therefore decided to support it with regulatory knowledge about the Privacy itself.
Certified Data Protection Officers (Bureau Veritas Italia Certified) and "ASSO DPO" associated, we have been named DPOs in various companies and associated studies for the protection and the storage of personal data according to the new European Data Protection Regulation.
From the experience in security and web-based applications with intensive databases we have designed and developed CLINICFOLDER, a multilingual web platform application that can be accessed by any device equipped with a web browser and allowing both private individual and authorized healthcare providers to bring together and organize the "Individual Health Route", guided, simple, secure and inviolable, thanks to the use of advanced cryptography systems, with from all medical examinations to diagnostic reports, with the aim of create an intelligent assisted surveillance system also through the integration of a number of body monitoring systems and alarm management including panic and geo-localization, regardless of pathological conditions.
In addition, CLINICFOLDER groups, according to the Cross-Border Directive 211/24 / EU, European standard defined in the project EPSO (European Patients Smart Open Services) in agreement with ISO 21549-3_2014, provides essential health information in case of emergency and allows rescuers to know who to alert even if the patient lost consciousness.