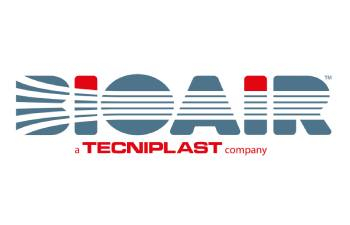 Via Figino, 20/22
20016 Pero (MI)
---
Contatto: Cristina Zanini
Ruolo: Business Development and Scientific Manager Advanced Therapies Department
Email: c.zanini@bioair.it
Telefono: +393338061579
Sito www.bioair.it
Anno di Fondazione: 2019
Impiegati: 45
Impiegati R&D: 3
DESCRIZIONE
Producing artificial tissues and cell cultures for therapeutic purposes is a complex task, for which aseptic conditions are only one part of the requirement.
Open systems, based on "A in B" solutions (Grade B Clean rooms with BSCs for manipulation in grade A"), require trained operators and strict, costly and complex procedures for the preparation of the clean room and the operators involved in the process. These solutions in fact require huge efforts in terms of infrastructures, personnel training and compliance. BioAir, with its Closed system solution based on ISOCellPro Cell and Gene Therapy Isolators, has the answer to your needs by providing a streamlined workflow environment reducing the set up and running costs of cell therapy products preparation. The cost of these
systems, based on "A in D" solutions (Grade D Clean rooms with Isolators for Grade A manipulation) are in fact just a fraction of those required for the implementation and running of the "A in B" systems.
The R&D Laboratory for Cell and Gene Therapy Bioair R&D laboratory for Regenerative Medicine is focused on process development dedicated to cell and gene therapy medicine in clinical application. The laboratory is the core of the R&D department of BioAir SpA and is located within the Molecular Biotechnology Centre of Turin University. The cell therapy laboratory team includes scientists with expertise in cell biology, stem cells manipulation and protocols development in compliance with GMP regulation.
BioAir is now part of the Tecniplast Group, one of the worldwide leading companies in the field of lab equipment for advanced therapies.