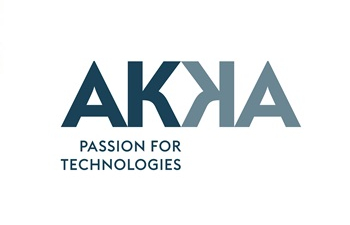 Via E. Tazzoli, 215/12/B
10137 Torino (TO)
---
Contatto: Silvio Temperini
Ruolo: Sales Manager
Email: silvio.temperini@akka.eu
Telefono: +39 011 3989499
Sito https://www.akka-technologies.com/
Anno di Fondazione: 1998
Impiegati: 915
Settori di attività: Healthcare (Health Care Services and Suppliers)
Keywords:
Life Sciences, Pharma, Pharmaceutical, Healthcare, Medical Device, HSE, Engineering
DESCRIZIONE
AKKODIS ITALY is part of the AKKA Technologies, an international leader in engineering and technology consulting,digital solutions, research and development services.
Founded in 1984, AKKODIS ITALY has a strong entrepreneurial culture and is experiencing rapid growth and international development in line with its CLEAR 2022 strategic plan. By accelerating the innovation and digital transformation of its customers, AKKODIS ITALY supports major players in the automotive, aerospace, telco & media, industrial, railway, life sciences, energy, oil & gas sectors throughout the life cycle of their products, with digital technologies at avant-garde.
To date, AKKODIS ITALY has just under 22,000 employees globally and about 1,000 in Italy.
SOCIAL LINK