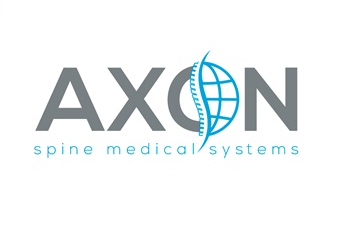 Via Lepanto 84
80045 Pompei (NA)
---
Contatto: Salvatore Accardo
Ruolo: Amministratore unico
Email:
s.accardo@axonmedicalsystems.com
Telefono: +39 081 229 0044
Sito www.axonmedicalsystems.com
Anno di Fondazione: 2018
Settori di attività: Pharma / Biopharma, Medical devices / Biotech Healthcare
Keywords:
Tumor Spine ablation, Radio-frequency ablation, Cooled RF ablation, Spine, RF bipolar needle
DESCRIZIONE
Axon Srl is a startup company based in Naples with its operational facility located at the Bioindustry Park in Colleretto Giacosa (TO). The company is dedicated to the R&D, production, and commercialization of a Radio Frequency biomedical device focused on bone tumor ablations, specifically for the spine.
The Axon technology aims to customize treatments for different tumor areas and locations into the spine. The device called Spinery is indeed the result of important studies on RF ablation dedicated to reducing pain due to spine metastasis and offers procedural novelties for doctors.
Differently from the current competitors' Axon is developing a new high-tech RF generator that can be used with monopolar and bipolar single-use needles and user-friendly and AI software able to prevent tissue carbonization during the procedures.
Axon is also planning to develop in the next future a wide range of dedicated devices related to soft tissues (kidney, stomach etc…) tumor ablations, kyphoplasty, and vertebroplasty.
Following one year of Research & Development and the realization of some functional prototypes, which have guaranteed the success of some ex-vivo preliminary tests, Axon expects to obtain a company certification ISO 13485 and the CE product mark approval by the first half of the year 2021. Consequently to the pre-clinical and clinical investigation phase, and obtained the CE certification, Axon expects to start sales starting from the third quarter of 2021.