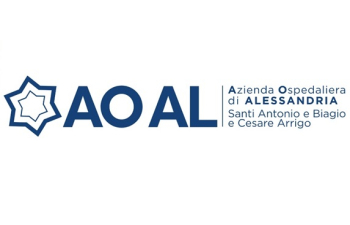 AZIENDA OSPEDALIERA DI ALESSANDRIA SS ANTONIO E BIAGIO E CESARE ARRIGO
---
Via Venezia, 16
15121 Alessandria (AL)
---
Contatto: Marta Betti
Ruolo: Referente Clinical Trial Center – Grant Office Infrastruttura Ricerca Formazione Innovazione
Email:
progetti.infrastruttura@ospedale.al.it
Telefono: 0131.206782
Sito https://www.ospedale.al.it/it
Anno di Fondazione: 1995
Keywords:
Healthcare (Health Care Services and Suppliers)
DESCRIZIONE
The Public Hospital "SS. Antonio e Biagio e Cesare Arrigo" of Alessandria (AO AL), is part of the
National Health Service of the Piedmont Region (Italy). It is a reference Hospital with a second
level Department of Accident and Emergency serving about 650,000 inhabitants within the
Alessandria and Asti Provinces.
There are 6 main buildings (MAIN HOSPITAL for complex activities, CHILDREN'S HOSPITAL,
REHABILITATION HOSPITAL, EMERGENCY 118, OUTPATIENT CLINIC and Administrative Offices)
that guarantee efficient, prompt, and safe diagnostic-therapeutic services to every citizen taking
charge of acute and complex cases, assuming the role of a specialized medical unit in liaison with
territorial services.
AO AL offers internship for the degree courses in Medicine and Surgery, in Nursing and
Physiotherapy of the University of Eastern Piedmont (UPO).
The mission of the AO AL staff is to take care of those citizens who have healthcare needs and
choose AO AL as their referral hospital with the general aim of improving patient care in the
knowledge that "Reserchers, cure".
In fact, AO AL supports training, research, the conversion into clinical practice of guidelines and
good practices with a view guaranteeing the quality and reliability of the services provided.
In 2020 the Research and Innovation Department (DAIRI) was established. DAIRI works to identify
and promote cooperation between scientific research and healthcare activities. Its main objective
is to improve the health status of citizens, through the recognition path towards the Scientific
Institute for Research, Hospitalization and Healthcare (IRCCS) for environmental pathologies and
mesothelioma, the collaboration with the UPO and the integration with the Local Health
Authority of Alessandria (ASL AL).
Since 2020, research activities have been coordinated by DAIRI, which was assigned the role of
regional support for research and clinical-organizational processes in ASRs by Piedmont Regional
Council Decree No. 40-4801 of March 18, 2022.
DAIRI interacts directly with the healthcare structures and with their staff. It ensures the coordination
and management of training, research and communication activities, providing all professional
healthcare staff with tools, procedures, skills and methodological support, guaranteeing full
autonomy in the relative processes by means of the various sectors which constitute the Department.
Transmural Department of Mesothelioma and Environmental disease of ASL AL
AO AL structures: Research Training Innovation Infrastructure, Research Laboratories,
Translational Medicine, Administrative coordination
Study centre for medical humanities, Study centre for enviromental diseases research, Study
centre of health management, Study centre of health professions
Disease Units: multidisciplinary teams of health professionals specifically dedicated to
research activities focused on environmental diseases.
The Infrastructure works to promote, organize and coordinate research and training activities of
healthcare professionals. This Infrastructure is a medical facility whose activity is aimed at ensuring
maximum integration a multidisciplinary approach, promotion and development of scientific
productivity, conveying research results into the hospital reality and into the area of reference as well
as the quality of research, through its specific facilities: Clinical Trial center- Grant Office, Biological
materials collection Centre, HTA unit, Research administrative office. The Infrastructure coordinates
and fulfil secretarial activities for the Scientific Committee for Research and Innovation and manages
the Research fund.
DAIRI coordinates and performs different types of research activities, such as preclinical, clinical
(Phase I-IV), translational, epidemiological and management researches.