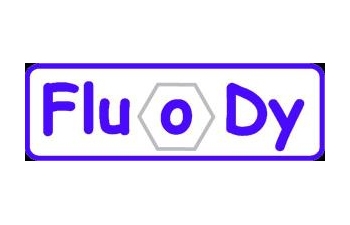 Via Boves 10/A
12089 Villanova Mondovì (CN)
---
Contatto: Paola Puppo
Ruolo: Technical Director
Telefono: 0039 0174670381
Sito http://www.fluody.com
Anno di Fondazione: 2008
Impiegati: 6
Settori di attività: Pharma / Biopharma
Keywords:
Contract Research Organization; Chemistry; Organic Synthesis; Fluorescent Dyes; Life Sciences; Pharma.
FluoDy is a chemical Contract Research Organization (cCRO), located in Villanova Mondovì (CN), Italy.
The company was founded in 2008 by Massimo Bertoldi and Paola Puppo, both graduated chemists having a strong experience of more than 30 years' activity in R&D, process development and industrial production.
FluoDy expertise is synthetic organic chemistry: we offer R&D services, process development, custom synthesis and contract manufacturing at lab/pilot scale of molecules for Pharma, Life Sciences and Imaging applications. In case of industrial volume demand, the partnership with La Mesta Chimie Fine (Gilette, FR) allows us a process transfer to industrial scale.
FluoDy designs and synthesizes Cyanine Fluorescent Dyes, markers for Life Sciences applications from Genome Analysis to Smart Surgery. We have our own line of fluorescent molecules covering a range of emission from 500 to 820nm and we offer our experience to prepare samples tailored to customers' requests.
Thanks to a team of young graduated chemists and to fully equipped laboratories, we are able to develop innovative approaches to very complex synthesis.