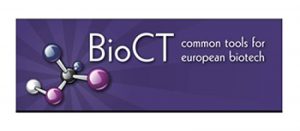 Progetto: BioCT – Biotechnology Common Tools
Coordinatore: Genopole
Partner di Progetto:
IL PROGETTO
Il progetto si proponeva di costruire a livello europeo un sistema per consentire agli imprenditori o a chi si occupa di trasferimento tecnologico, di raggiungere, nelle migliori condizioni di rapidità ed efficienza economica, la "Proof of Concept" industriale (I-PoC) che consente la vera valorizzazione economica dei risultati della ricerca ("Proof of Concept scientifica o S-PoC). Lo sviluppo di delle fasi iniziali (early stage), infatti, è considerato, a livello mondiale, l'anello debole della catena dell'innovazione.
Il progetto BIO-CT, della durata di 30 mesi, era co-finanziato dalla Commissione Europea nell'ambito del Settimo Programma Quadro di ricerca.
Deliverables:
SEMINARIO BIO-CT
Il 19 febbraio 2010 si é svolto a Torino presso il Molecular Biotechnolgy Center il seminario "Sharing research facilities across Europe: a new model for competitiveness in biotech R&D – The BioCT approach International workshop".
Durante il workshop sono state illustrate le seguenti slides: